If you've taken a peek at the OF GOOD REPORT tab in the last few weeks, you'll notice dozens of new book reviews. My good friend and voracious reader, Shelah Miner, was kind enough to fill our archives with her reviews.
One of my favorite features in Shelah's reviews is her content alert. Shelah will let you know about possibly offensive material and allow you to make an informed decision. Just because we review a book on RubyGirl.org doesn't mean we necessarily recommend you read the book– we just want to give you more information about books that you may have heard about from friends or at school.
Feel free to write your own book reviews– it's one of the easiest ways to SUBMIT to RubyGirl.org– or to add your thoughts about a book in the comments. And you don't have to follow Shelah's method of reviewing books. Tell us about a book in any way that feels genuine to you like Jane Tallmadge's review of Jane Eyre. You could even do a video review.
Now, to the point. We're starting a Ruby Girl Book Club! Every month we'll choose a book and then discuss it together on the site. We haven't been very good at getting discussions going here, but we'll keep trying.
Our first book will be The Lion, The Witch and the Wardrobe by C.S. Lewis. Many of you have probably already read this story, but it's always worth a reread. It's an fantastic book to read when you are younger and again when you're older (even if it's just a month older!).
Before he wrote the Chronicles of Narnia, C.S. Lewis wrote primarily for adults. It's especially fitting for our Ruby Girl Book Club that The Lion, The Witch and the Wardrobe was dedicated to his 16 year old goddaughter:
"My Dear Lucy,
        I wrote this story for you, but when I began it I had not realized that girls grow quicker than books. As a result you are already too old for fairy tales, and by the time it is printed and bound you will be older still. But some day you will be old enough to start reading fairy tales again. You can then take it down from some upper shelf, dust it, and tell me what you think of it. I shall probably be too deaf to hear, and too old to understand a word you say but I shall still be
        your affectionate Godfather,"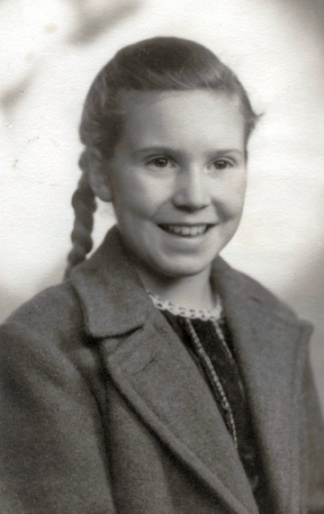 The Lion, The Witch and the Wardrobe is a slim little book of only 200 pages, but it contains enough material for a us to discuss for days on end. It's the second book in the Chronicles of Narnia, but (as any Narnia expert will tell you) should always be read first!
You can find The Lion, The Witch and the Wardrobe at any library or bookstore. We'll start the discussion on July 31st.
What should our book group read next? We welcome your suggestions!